RetroGameCon 2022 Review – The Good And The Better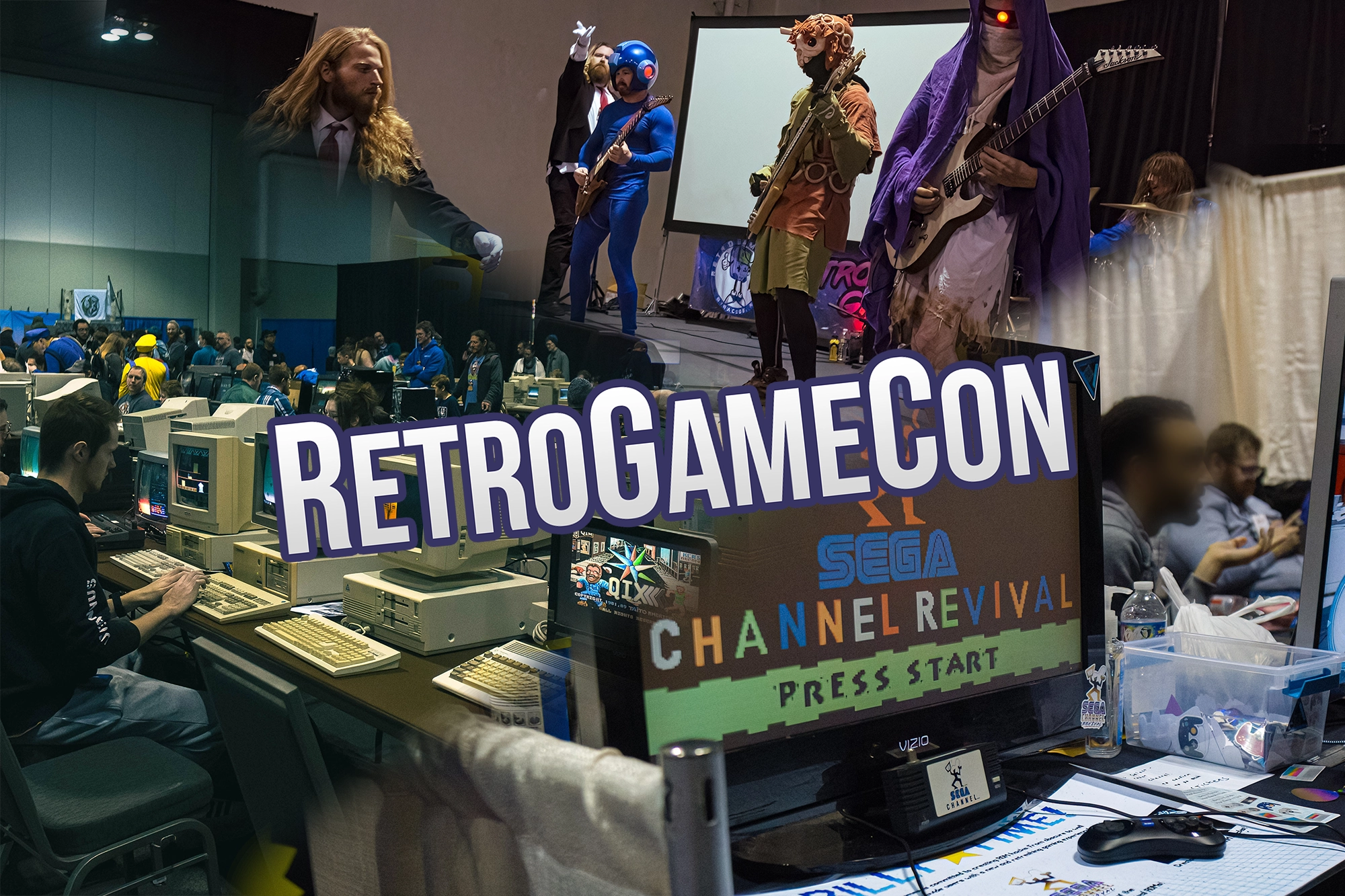 So, I'm not much of a writer. Nor am I much of a reviewer. But for this one, I felt compelled to write a review. RetroGameCon, Located in Syracuse, NY occurred between October 8th and 9th this year, 2022. This was my first RetroGameCon. My first convention was DragonCon in 2016, this was my second (third if you count a small con in my hometown) convention, so I wasn't completely sure what to expect other than some music as per a con scene I'd imagine, some vendors, and some games.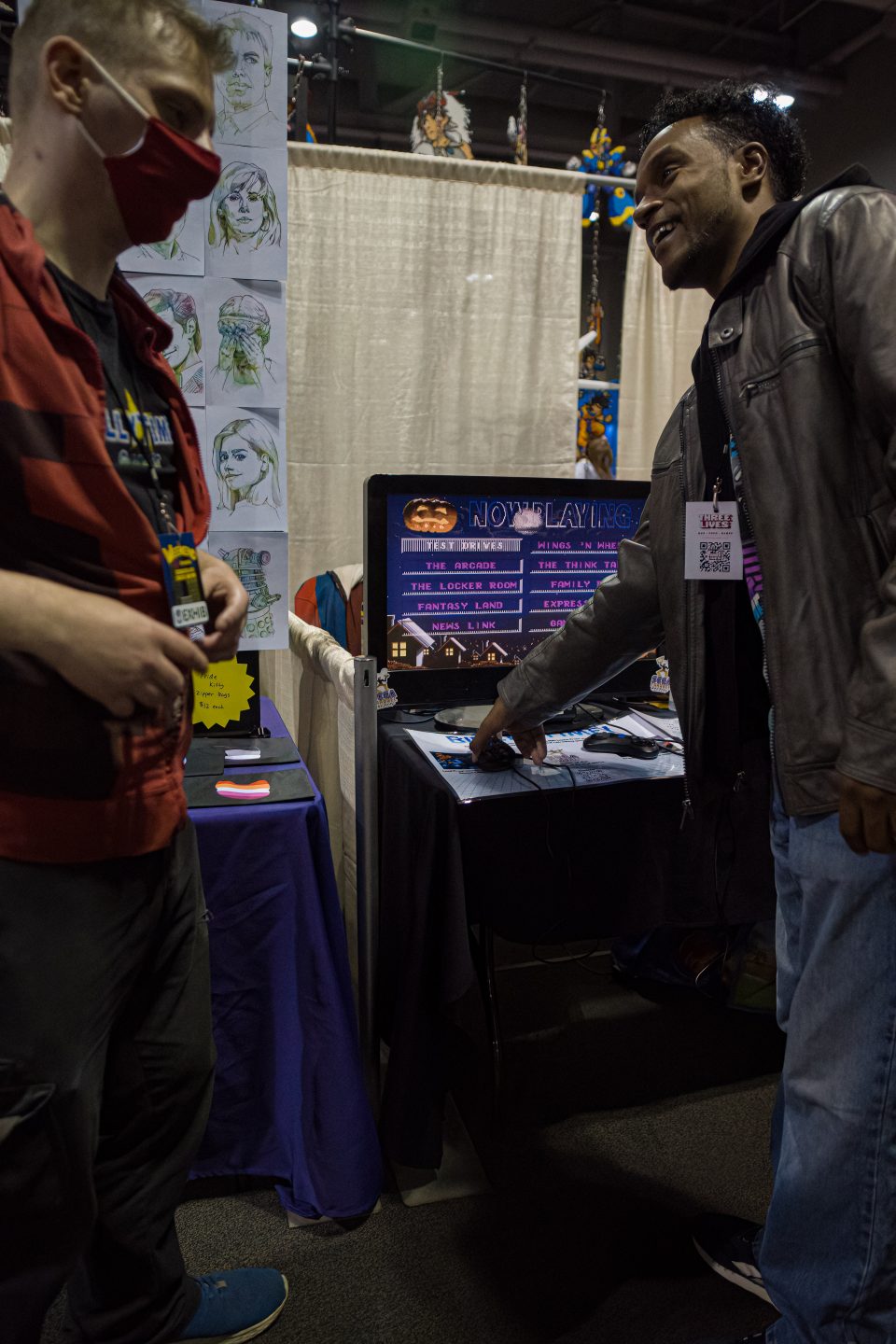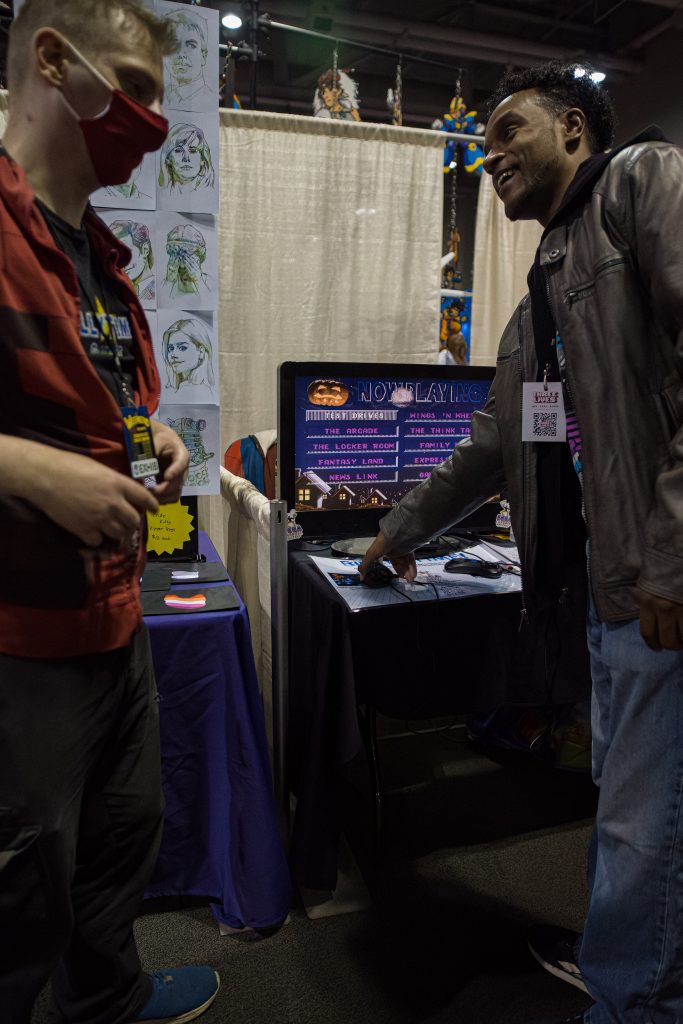 Those expectations were exceeded. Walking in, I was immediately met with a plethora of vendors – not in a bad way.

I was on a minor mission on arrival to find my friend who had his own vendor table, but not to sell anything just to promote his ROM hacks. Some of you may know him as BillyTime Games! He's made numerous ROM hacks for various systems, but I'd say his specialty is definitely Sega MegaDrive.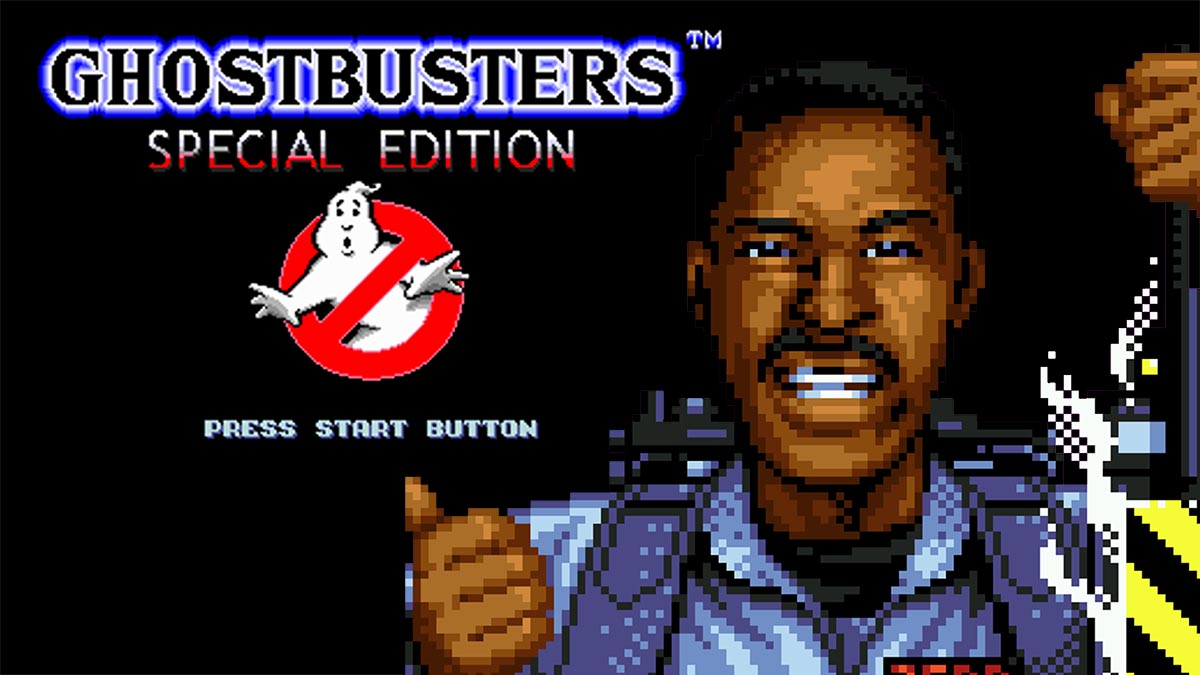 His most recent hack to gain massive attention with multiple news articles was the Ghost Busters Special Edition for the Sega Genesis, in which him and a couple others added in Winston as a playable character, along with many other little easter eggs.
He also has been working on and achieved, a nearly perfect replica of the SEGA Channel service in ROM form, dubbed "SEGA Channel Revival". It features the art, the menus, and the games from the original service, along with some of his own additions. I'm not well versed in the subject, nor in SEGA, but from what I've seen and played, it looks pretty convincing to me.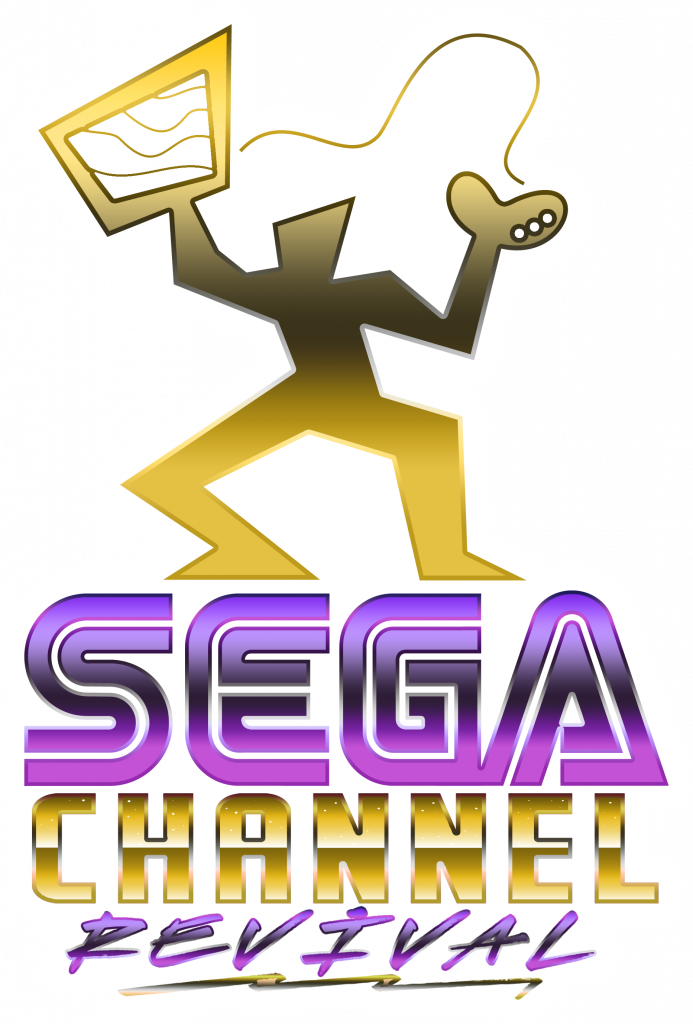 It took me a few minutes, but I eventually heard him call for me from behind, he was tucked into a little side table lol. Upon arriving at hist table, I was greeted with his TV setup with his Sega Channel Revival ROM hack., and a table of stickers that I provided for his "guests" pleasure. Including the SEGA Channel Revival sticker I designed for him.
Moving forward, I ventured around, checking out the other vendors. There was everything from crafts, to comics, art, and of course retro (and modern) gaming related things. I went there without much money to spend as well so none of these immediately drew my attention, but there were many creative and fitting products up for grabs. Alas, I moved on.
On the far right side of the arena was the tabletop area, with what I can only imagine, was just about every tabletop that comes to mind when you think of the genre, including a one shot table of DnD.
To the left, there was two, maybe three sections. There was a freeplay area, split between pinball machines, and consoles/pc's. This area, again, consisted of what I can only imagine was every imaginable system and console from the last 30 years. At least those available in the North America Region. There was flat panels, CRT's, professional grade, consumer grade, military grade, computer monitors, electronics diagnosis types like an oscilloscope, and probably others I was unaware of specifically. People were playing 3 player Halo, two player Pong, single player text adventures, and much much more.
If I remember correctly, it was all put together by local community members, who I believe a fella named Sam Rose directed for the whole setup. It was quite impressive really. Before the convention, I had never truly seen a green or orange or even black and white monochrome PC monitor. I was semi surprised at how sharp they were. All in all, the whole area was impressive and I'm slightly disappointed I didn't sit and try something I've never tried before, but there's years to come for that.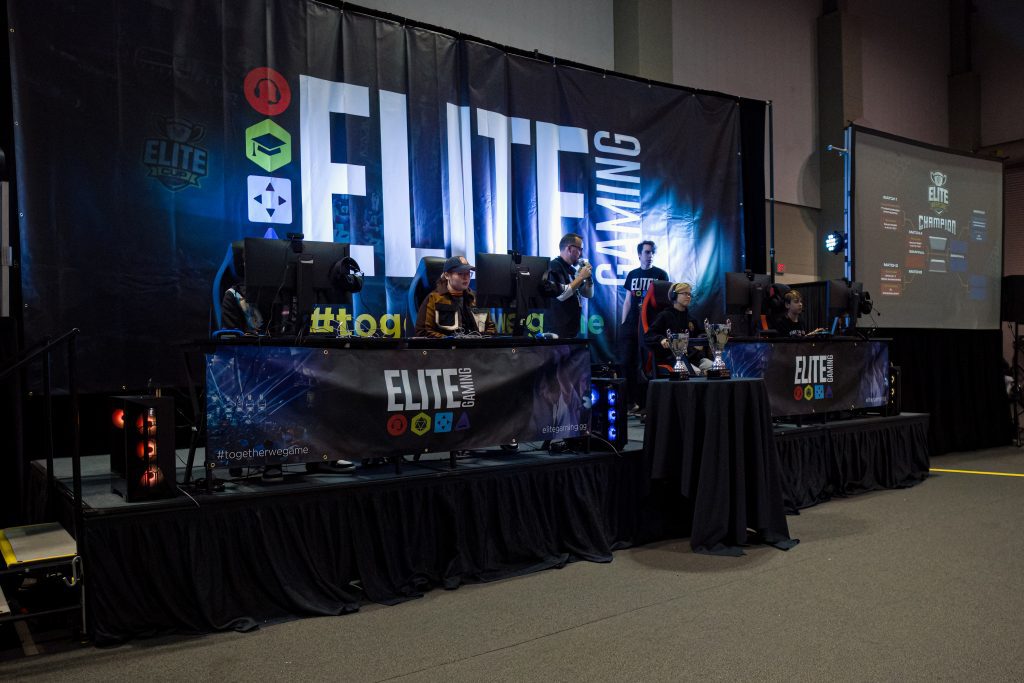 Along the left side as well against the wall was Elite Gaming running a mini Rocket League tournament. I don't know the exact details, but it seemed to run just about all day Saturday, with something like 6 teams. It was all younger kids who had signed up for it, nothing professional level per se. I'd also never seen any kind of video game tournament setting in person before so that was kinda neat to see.
Of course, what's a pop culture convention without some cosplay! This is where I'm the least informed. Both in techniques, challenges, and characters. Out of the total number of cosplayers there, I probably recognized 6 characters lolol. They had a cosplay contest, which I tend to see as a thing that happens at most pop culture conventions. Correct me if I'm wrong. But out of the ones I recognized and chose, I'd have to say the Pyramid Head, the Eddie Munson because like many others that character is close because of Stranger Things Season 4, and this other guy that I'm totally unaware of what the character is lol. I'll edit later with the name. But regardless, they were all very well done!
There was also speaking panels as per any convention but I didn't attend any of those so I can't really speak on or review them.
Last but certainly not least, the end of the night, at least for me and the general convention, brought some (more) good music! I'm aware, there's dozens of artists out there that do cover music, and cover music of old games, etc. But these guys had a good attitude, interacted with the audience, and – from what I could tell – enjoyed performing.

Enter, Super Thrash Bros.

I've been to a couple concerts in my 27 years. A couple band specific concerts, a Skrillex concert, and a tiny one day EDM festival in the Syracuse area. All of which have been pretty decent. With that said, I don't see live music often, so this was fairly rare for me.
The guys on stage consisting of Skull Kid (Nick Palmisano), Mega Man (Ryan Morris), Poe Collector (Ant Palmisano) and Richter Belmont (Eric Germain). started by playing some chords and instrumentals, followed by the two front/hype men Master Hand (Bryan Carroll) and Crazy Hand(Ed Connolly) running around the crowd, amping them up for the music. From there they played metal covers of classic game songs. Games included but were not limited to F-Zero, Starfox, Pokemon, Kirby, Mario, Zelda, Metroid and Mega Man. The covers were very well done, and they bled each song into the next perfectly. I'm also not very music literate, but if I'm saying this right, the key they were playing in was quite pleasing and fitting, especially with the Mega Man music because what I recall from the couple stages of Mega Man I played, the style sounded almost the same.
Throughout the hour, they played the music, "moshed" in the front with the audience, and even had a mini game. What more fitting mini game than "Break The Target!" straight from "Super Smash Bros." They called on one audience member to come and play. They handed him a bat, and basically had a mini, indoor game of baseball mixed with skeet shooting. One front man threw a target in the air, and the audience member proceeded to try and hit it. Of course in the spirit of fun and games and a good laugh, a front man walked up the guy after a couple of tries and practically begged him to break it, and in doing so, the audience member was entitled to some free merch. Needless to say, a kind, humble gesture on their behalf.
Towards the end, they played a couple I guess newer things they were working on that I can't recall right off, but was good regardless. They wrapped up by making(asking) everyone promise to be back Sunday at noon for their next set. Unfortunately, I cold not commit as I was only attending Saturday, but I certainly would have if I was going to be there Sunday as well!

When I got home later that night, I found myself reviewing the pictures I'd taken, and repeating their "Master of Buttons" album a couple of times. If I had to give them a score, I'd say a solid 8 out of 10. Only a couple things would make it better. Firstly, a longer performance, but it's understandable being in a smaller-ish convention setting with limited time and other guest performances. Secondly, maybe adding a couple of songs with lyrics, but I also know there's not nearly as many retro game songs with lyrics. But maybe they could find some sudo(semi) retro game to pull music from. Thirdly, guys if you're reading this, WE NEED MORE ONLINE RELEASES LOL! Aside from that, I'd pay separately to see them given the opportunity.
And, if there's any indication that the guys are dedicated, it would be this right here. The aftermath of the con afterparty Saturday night, which I sadly did not attend.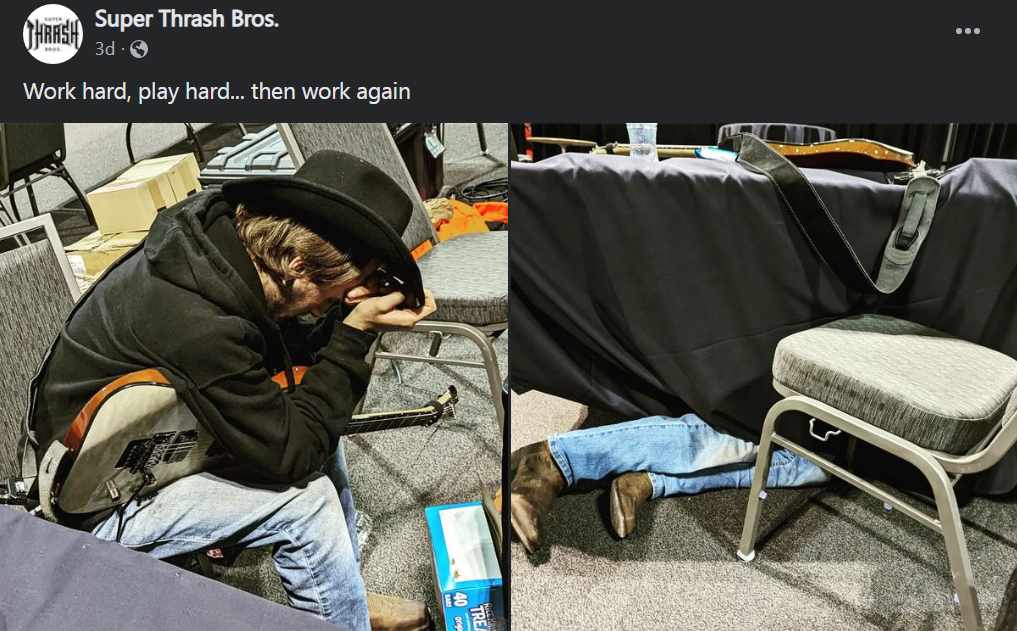 Super Thrash Bros Gallery
So, was the convention good and worth it? I'd give it a resounding yes. I feel like there's a little bit of something for everyone. Even if you're not a "gamer". There's enough craft vendors, mini activities and sights to see to appeal anyone. RetroGameCon, and I, will return to the Oncenter in 2023, date TBD. Until next time RGC, game on.
General RGC Gallery